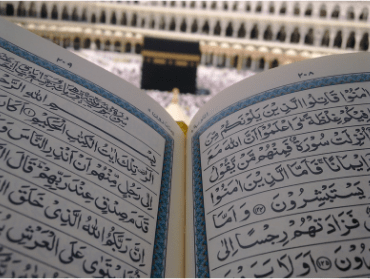 Learn Quran Online – Technology Has Made It Easier
Gone are the days when one needed to go or send their kids to far off mosques outside their homes in order to learn Quran. Technology, like all other areas, has made learning Quran very convenient for you and your kids. Now you can learn Quran from the comfort of your home or see your kids learning Quran while at home.
The trend of online Quran teaching started about a decade ago. Over the years, this trend has accelerated because of the abundant benefits it offers. All you need to have to start learning Quran online is a computer, a good Internet connection, microphone/headset and an online communication application such as Skype. Skype is used for audio/video communication and screen sharing. The tutors share their screen with the students and both the tutor and student can see the same Quran page on their computer screens. The tutor can recite from the page and the student listens and vice versa. In most online Quran teaching academies it is customary that a free trial session be offered first, to give the customer a chance to see how it works. This helps the user evaluate their services and the liberty to continue or discontinue based upon this experience.
Learning Quran online has proved to be very effective and Muslim communities in western countries have started taking a keen interest. The scarcity of mosques and religious institutions in their localities has compelled Muslims to opt for easier alternatives. These academies offer dedicated i.e. one tutor to one student classes which promises uninterrupted attention. More importantly, you can learn at your own pace and personalized schedule. These academies mainly offer female Quran tutors for female students so the gender disparity can be maintained. But they can also opt for the other second gender if they are comfortable with male Quran tutors. Due to its convenience and effectiveness, more and more people from around the world opt for online Quran learning and a huge number of people benefit in learning to read and understanding the Quran every month.
Online Quran tutoring academies offer various courses for different age groups. Beginners and kids can start from Qaida (basics) to learn the Arabic alphabets, how to form words, signs, symbols and Tajweed rules. Qaida includes the foundations and principle learning codes such as alphabets and punctuation of the Quran. If a student learns and understands the lessons in Qaida properly, it becomes easier to read Arabic in the Quran. Those who know the basics can go for Quran reading course. More advanced level students can sign up for Quran memorization or Quran translation courses. Some academies also offer fundamentals of Islam course for new Muslims and non-Muslims in which they teach Islamic beliefs, pillars of Islam, daily prayers and Islamic lifestyle etc.
Technology has made Quran learning very easy and convenient like never before. Every Muslim should be able to recite the Quran with proper Tajweed (rules governing pronouncing the words of the Qur'an) and understand it as it is the last book of Allah and in which lies tranquility and enlightenment for this world as well as the world hereafter.
Author Bio:
Hafiz Ikram Ullah is an Islamic scholar & researcher with a Master's degree in Islamic law. He has been teaching Quran translation and Islamic jurisprudence since 2013. In his free time, he reads books, travels, and cooks. You can follow him on Twitter.