Learn Quran the best way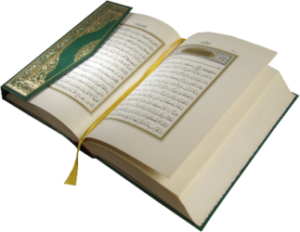 We provide one on one online Quran classes. Now you and your kids can learn Quran online with proper Tajweed with a live Quran tutor. You can learn how to read the Quran from the comfort of your home and with your own pace and schedule. We started our online Quran tutoring services in 2008 and have since helped thousands of Muslims from across the globe learn to read, understand and memorize the holy Quran. Our
online Quran classes
 include learning to read the Quran with Tajweed (Quran recitation), 
Quran memorization
,
Quran translation
, Quran Tafseer, and
Arabic language
. To
learn Quran online
, all you need to have is a laptop, a stable internet connection, a headset/microphone, and Skype.
Learn Quran Online:
Not sure how does it work?
We offer 3 free no obligation trial classes to give you an opportunity to see how it works and evaluate our tutors and services. Once you sign up, one of our representatives will contact you to schedule your Free trial classes as per your convenient schedule. If you are satisfied with the trial sessions, you can go ahead with regular classes. 
Sign up for Free Trials 
Our Mission:
We are determined to spread the true message of Allah by providing the best online Quran teaching services. We want you to have a good online Quran learning experience with us. Apart from helping you and your kids
learn Quran online with Tajweed
and all the Islamic fundamentals, we strive to gain your trust and build lasting professional relationships.
Our Online Quran Tutors:
Our
online Quran tutors
are professionally trained and possess years of experience in online Quran teaching. We have a comprehensive hiring process and hire only the best of the candidates. We have both male and female Qur'an tutors. We also have native Arab Quran teachers and religious scholars who are qualified from the leading universities and seminaries. They are determined to put their best efforts to help you & your kids learn Quran online with Tajweed and become role model Muslims.
Our Online Quran Academy:
In an attempt to spread Islam and the message of Allah i.e. the holy Quran, we came up with the idea of an
online Quran Academy
in 2008 with the core purpose of providing qualified Islamic scholars on a single click. Alhamdulillah, we have been receiving an overwhelming response and are proud to have taught Islam and the holy Quran to thousands of curious & interested Muslims as well as non-Muslims. Our Academy strives to maintain its high standards of online tutoring and to exceed our student's expectations in terms of learning Quran and Islam online.