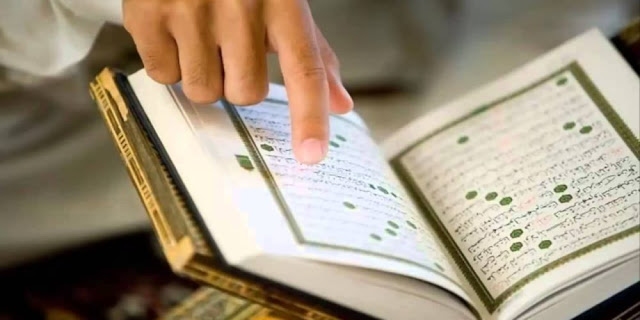 Best Ways to Learn Quran Online for Adults
As a Muslim, we are all supposed to study and understand the Quran. This is the purpose of our life, determined by Allah (SWT). Living in the 21st century has provided us with all the means to do so in the best ways possible.
Online Quran Learning is one of the most popular options nowadays. People who find it hard to reach an Islamic Institute can easily study the Quran online with reputable Institutes. It is normal for individuals to complain about their busy schedules. However, with online learning platforms, there is no more excuse for us to steer away from learning The Holy Book.
If you are an adult and haven't learned the Quran yet, now is the time to take the plunge. Learning Quran online for adults has become easier than ever before. Below we have listed some of the best ways to learn Quran online for adults:
Learn Quran With a Native Tutor
The Holy Quran was sent down by Allah (SWT) in the Arabic language. It is imperative for all the readers of this Book to study the Quran in its original dialect. As Allah (SWT) also says in the Quran:
Indeed, We have sent it down as an Arabic Quran, so that you may understand. (Quran 73: 4)
The Arabic language is quite complex and requires a lot of effort from the readers. One statement can change its entire meaning if you mistook a single symbol. Hence, the best way to read the Quran is through a native tutor. It should be someone whose mother tongue is Arabic or someone who has had a close affinity with a native scholar.
When you look into the tutors to learn Quran online for adults, you will find some credible companies with native tutors. We suggest you do some background checks and go for the tutors if everything appears to be authentic. You will not be disappointed insha'Allah!
Organize a Schedule
It is quite tough to learn Quran online for adults because they tend to have more responsibilities than the young ones. The idea of juggling your work and domestic responsibilities is quite taxing. Nonetheless, if you make the first move, you will be surprised by the ways that Allah (SWT) deploys to fit your schedule.
We recommend all our readers to carefully devise a schedule with mutual consultation of their teachers. One of the perks of online Quran teaching is the convenience that it brings to your doorstep. You can choose a time that works for you and make sure you are present at the class on time.
Pick your Preferred Pace
When learning Quran online, you can choose a speed that goes well for you. It gives you the opportunity to interact with your tutor and design a speed that matches your caliber. For some people, going at a slow pace during a high workload works well. And sometimes, an individual who has fewer responsibilities wants to go at a higher speed than a normal student.
When learning Quran online for adults, you can have an interaction with the instructor and devise a pace by mutual consultation.
Find a Secluded Place
If you are an adult learning Quran online, you must find a corner in your house where you can devotedly focus on your studies. Even if you take classes at your workplace, make sure you find a spot where there is less chaos. It could be in your personal cubicle or a place of solitude in the yard.
We also suggest that you keep the same place for all your classes. Studying at various points can be a huge distraction. Meanwhile, when you fix one corner to study the Quran, you automatically have a connection with that corner. It gives you a peaceful and motivating vibe.
Parting Notes
The online Quran learning for adults was never this easy before. If you are someone who hesitates to go to a Madrassah because of your age, we request you to shed the feeling. Learning Quran online for adults has never been criticized by people of knowledge. In fact, it is a matter of appreciation that you chose to partner with Your Lord at a point in time when you have matured and know the reality of this life.
We hope that everyone out there will enroll in one or two online Quran courses. Once you dive into a course, you will catch the momentum and understand how to move forth with digital Quran learning.
In case of any queries, feel free to comment below!